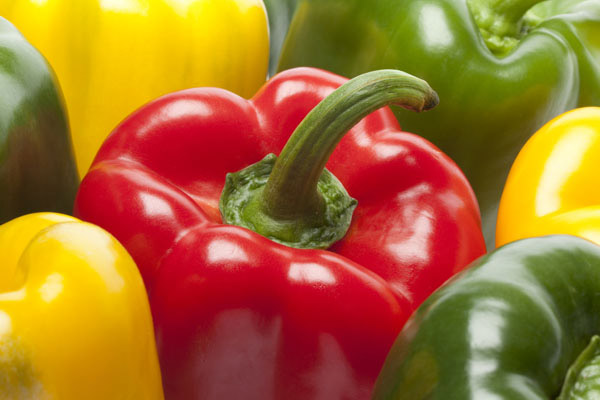 Hot Pepper Jelly Sauce
As featured in Brennan's New Orleans Cookbook !
This tangy sauce is quite versatile. It performs very nicely as a garnish with fried seafoods, and also can be a flavorful component of coleslaw.
Category: Sauces, Butters and Dressing

Serving Size: 1 cup
Ingredients
1/2 cup apple juice
1/2 cup sugar
1/2 cup apple-cider vinegar
1/2 cup & 2 tablespoons minced red peppers
1/2 cup & 2 tablespoons minced yellow peppers
1 tablespoon minced jalapeño peppers
2 teaspoons cornstarch
2 teaspoons cool water
Instructions
In a heavy, 1-quart nonreactive saucepan combine the apple juice, sugar and vinegar. Cook over medium heat until the sugar is dissolved. Add all peppers and bring to a boil over high heat. Reduce the heat and simmer for 10 minutes, stirring occasionally. Once the mixture has simmered, stir together the cornstarch and cool water to make a thin paste and use a metal whisk to whisk the paste into the sauce. Continue simmering until the sauce is noticeably thicker, about five minutes more. Remove the sauce from the heat and let it sit at room temperature for 30 minutes before serving.